NEWS GMT COMPANY D.O.O. – LATEX PRINTING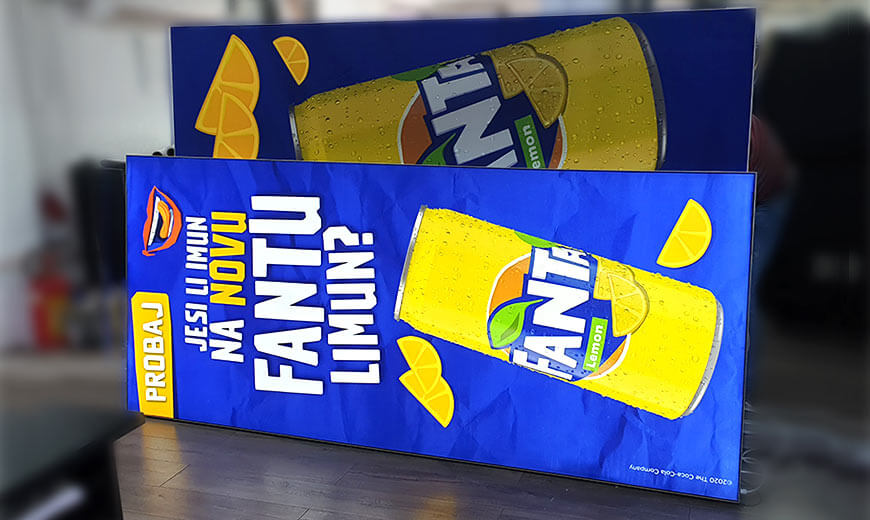 Is a novelty in the world of digital printing of large formats when it comes to printing for outdoor and indoor use.
HP latex 360 is a printer of high technology, precision and side specter of printing materials.Printer uses latex colors that are very resistant to mechanical damages and UV radiation. Main features are: top quality (printing from 6 colors:CMYK + lC+lM) and high resistance on mechanical damages.
Print materials: PVC foil, paper, tarpaulin canvas, mesh, citylight, blueback, polypropylene, backlight, frontlight, canvas, textiles.
Resolution: 1200×1200 dpi.
Print speed: do 91.0 m2/h u draft mode (1pass)
Roll width: 162cm MAX!
Printing on tarpaulins, banner, PVC foils, branding windows, promo counters…
INDOOR GRAFIKA:
Printing on paper, PVC foil, canvas, wallpapers,…
BACKLIGHT (neon signs)
Latex printing is applicable in medicine, food processing and other branches of economy where it is very important that the color as well as materials on which it is printed, don't have any harmful effect on human and its environment! Colors are 100% ecological!
Certificates:
ENERGY STAR®
• WEEE
• EU RoHS
• REACH
• EPEAT Bronze
• OSHA
• CE marking compliant
We are able to offer you favorable prices and short terms: CAR GRAPHICS, WINDOW GRAPHICS, BANNERS, STAGE GRAPHICS, FLOOR GRAPHICS, TENTS, ALL TYPES OF MOBILE MARKETINGA, NEON SINGS, etc.
Materialsfor printing(media): tarpaulin, mesh, PVCfoil, blueback paper, one way vision foil, canvas, polypropylene, etc.
We remind you that at very favorable prices you can order the following:
FLAGS, BEACH FLAG, MASTS, STAGE CANVAS, SUNSHADE UMBRELLAS, TENTS, APRONS, BAGS,STANDS, FOOTAGES etc.
Investment into modern technologies and equipment is our primary goal. Increasing capacities and quality of printing made GMT Company known for in this region.
YourGMT COMPANY DOO